The Clockface
This clockface isn't available in the public Fitbit App Gallery, so it can only be loaded onto the watch using the link below.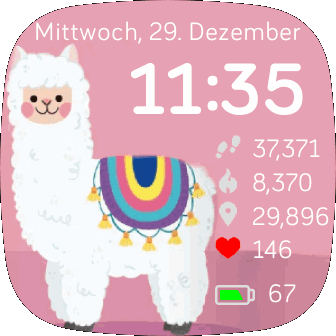 Download-Link: CD Pako Cool
The following operating options are available on this clock face:
Double-tap upper right corner: switch on the integrated flashlight
Tap the lower-right corner: Change background
Tap the lower-left corner: Toggle data in the second line of activity data:
Hourly steps / active zone minutes and distance/floors
The pulse is colored depending on the current heart rate zone:
White: below fat burning
Green: fat burning
Yellow: cardio
Red: peak level
The Settings on the Smartphone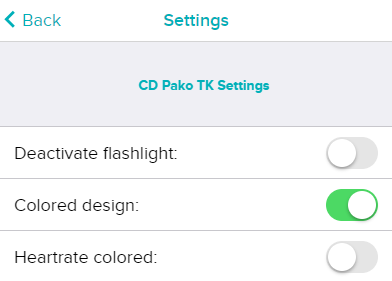 In the settings on the smartphone you can:
deactivate the flashlight function,
switch the icons of the activity data between white and blue,
switch of the display of the colored heart rate according to the heart rate zones. zones can be switched off.